Apply For One of Our Prestigious Cleeland Clan Awards











General Rules: You must have an interesting, well-designed
website with a noteworthy theme. It must be enjoyable, meaningful,
and hopefully for the general purpose of bettering mankind.
If you receive my award, I ask that you link it back to my page.
If you'd like to apply for one of those pictured below, do this:
Send an e-mail to me with the following:

The name & address of your webpage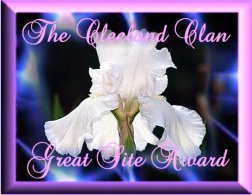 (2) White Iris Award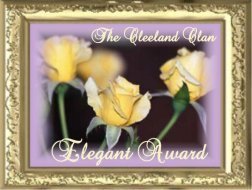 (3) Elegant Award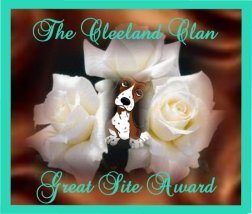 (4) Sad Puppy Award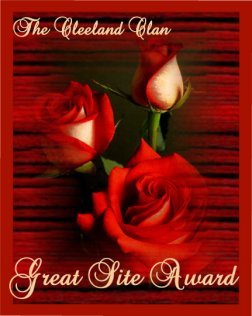 (5) Red Rose Bouquet Award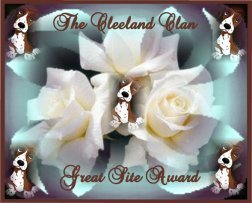 (6) Bed of Roses & Puppies Award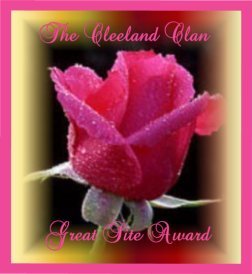 (7) Kiss of Dew Award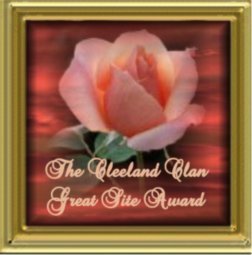 (8) Peaches & Cream Award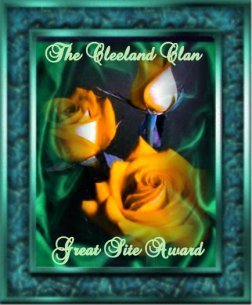 (9) Yellow Roses of Friendship Award

A special thanks from the bottom of my heart to


my dear friends Terri Moore and Kirsten Harfot
for designing the beautiful awards on this page.
Need More Awards to Choose From?
Click Here for Page 3, "In Memory of..."