In Loving Memory of our


Sparky Bear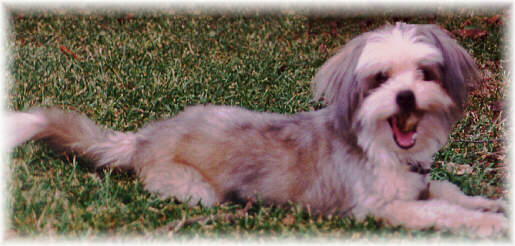 Spark, our baby, our precious little nutty bundle of love... what
joy you brought into this home for only five short
years! When I came home every day and faced the deathly
quiet after my Sugar Bear traveled to the Rainbow Bridge, I
stubbornly said I'd never have another dog, because I'd get
too close... and then that baby, too, would leave me.
But the quiet......I couldn't bear it, so
I began to search for you.





I never wanted a purebred dog...just a little shaggy
mix who really needed a home. That's when I first
found Alabama Animal Adoption. "Well, we've got a
little Shih-Tzu on the way in... he bit
a child," they said. Since children weren't an issue with us,
I wanted to look. You had just been neutered - right
out of surgery, and showed your teeth at us.
"That's the one... we want him! What a little
guy!" said Stretch, and the next day, we picked you
up to introduce you to your new home.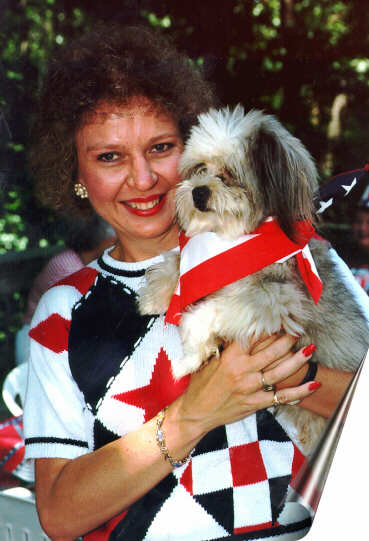 I'm glad I never knew for sure what your first year
had been like. You were thin, ribs showing, so
infested with fleas that the vet dipped you 4 times.
You had been shaved except for your head, which
was a little fluffy ball, and a little tuft of hair at the end of
your tail. You looked so funny that everyone asked
"What's that?" You were so frightened that you would
only hide under the table... we did not hear
you bark for weeks. You would not eat or drink from
a bowl for over a year. You would lie there and look at it & cry;
then go outside and lap water from the cracks
in the sidewalk. So we hand-fed you, cupped
our hands to hold water so you could drink,
and slowly tried to convince you that everything
was now going to be OK. When you finally
started to "blossom"... look out!
You seemed to begin discovering life all over again!





The funniest thing about you was your love
for rocks. It seemed that you thought they lived...
you'd bark at them incessantly, swatting them with
your feet and nudging them with your nose.
Finally you'd "conquer" one and hold it in your mouth,
thumping that sweet little tail on the ground. Now mind
you, it couldn't just be in your mouth... You'd hold
your head sideways to pick up a flat rock so that
it would hold your mouth WIDE open! That was your
characteristic "look" - the thing I love about this one
good picture of you that I now cherish.
I remember sometimes coming home for lunch
and finding you sleeping under "your bush." You would
realize you'd been "discovered" and jump up,
immediately barking at your rocks so I wouldn't
think you were being lazy...the telltale sign was that
one side of your fluffy little face would still be flat where
you'd been lying on it. I would laugh so at
you, & you'd come running for lovin'.
You loved the outside...begged to go out
and hated being in, except at night when you'd
snuggle with us by the fire and sleep
right next to us in the bed at night.





You loved company, often leaving us
to sleep with someone new upstairs!
And everyone certainly loved you. You were the only
dog in the house then, and you loved it because
you really didn't like other dogs at all. You
were our baby. Some inner fear never left
you, though, because you'd bite for no apparent
reason when something, known only to
you, frightened you. All our friends knew
to be careful, and most of them
were bitten at least once along the way.
Even I was the victim a couple of times when I
touched & startled you, and then you would be so sorry...
licking my face as fast as you could! I never
punished you, for I knew you bit in fear...
a fear we never completely understood
or overcame. Uncle Mark, our family Psychologist,
always said "That dog needs real help!"
But we never figured you out. We
just loved you and wanted to keep you forever.





Your fear of thunderstorms was impressive
I have never seen an animal so terrified. Your pal
Mauriel after puppy-sitting with you said
"He's gonna have a little doggie heart attack!"
Not even holding or cuddling you would console you.
Thank goodness we finally figured out how
to make it better... you helped us!
After we found you on top of the bathroom
counter one day (Lord knows how
you got up there!) we figured that must seem
"safe" for you. So, that became a routine... a
thunderstorm coming? You'd let us know before we ever
heard it... "Somebody take Spark to the bathroom and
put him on the countertop with his little
towel!" You'd snuggle in & smile at us and
we'd close the door with the light on for you. You
would sit there for many hours if necessary, & be OK.





I will never forget that awful day... my eyes fill
with tears as I write these words. I had left
you in the back yard, where you loved to be
with your rocks, playing in the sunshine. That big,
shady yard had a good fence with an electric wire
(to keep the Chows from "exploring"), and
you loved that freedom! I was at school... it
was a gorgeous, sunny day... June 5, 1998.
But in the early afternoon, suddenly thunderstorm
warnings came out of nowhere. I quickly gathered
up my things and tried to head home, knowing
you & the chows were in the back yard. But
before I could leave the building, tornado
sirens began and we were all sent to the basement.
The storm was really bad. I prayed that you had
found shelter and somehow could ride out the storm.
You didn't mind being wet, and I would love you
& console you and make it all better just as soon
as I could! I was stuck at the school for a good hour
though, & then hit the road home as fast as I
could go.





At home, silence... I met Sinny, one of the Chows, in
the street, and she followed me down the driveway back
into the yard. The other, old mama Chooch-Bear,
was under shelter in the back yard and fine.
You were nowhere to be found. I searched & called,
walking the streets and calling your name. Stretch came
home and helped. We were just sick,
but we knew you'd come home. You had
escaped into the neighborhood before...
you knew your way home, and you were a "survivor"...
a little fighter, and you knew how to make it.
Night finally fell, & we went to bed with
tears in our eyes, still sure you'd be home the
next morning. We both awoke repeatedly
during the night, often hearing a little noise
that we thought might be you.
As usual, I awoke at 5AM & went running
out to find you. I called and called... daylight would
soon be here... you had to come home! But daylight
came... you were not here. I was desperate then.
I started calling everyone I thought could help,
starting with Martha Jo, & found the Alabama Pet Registry,
where Dennis tried to calm me but gave me very
clear instructions. He gave me contact points and
phone numbers, & said "hang up & do these things now!
Call me when you're finished!" The
Alabama Pet Registry specialized in finding lost dogs...
they knew all the ways I should try to find you, and I did them
all....including distributing hundreds of fliers door-to-door,
walking with the other dogs as far as possible
to leave familiar scents for you, etc. You had plenty
of identification... a rolled leather collar that
wouldn't have come off unless someone
unbuckled it, a current rabies tag, and an ID tag with
names & two phone numbers. I would dry the
tears sometimes & laugh, saying someone
would love to have you until you bit them! Then they'd
be calling Vestavia Animal Clinic & saying "tell
someone to come get him!"
We both were confident you'd be found, and
Dennis honestly had a hunch that you
would, too, in time.





Well, my little love, it will soon be the
one-year anniversary of that terrible day.
I still come home & look for you playing with your rocks.
I look at your picture & think I can reach out to
pick up that tiny little eight-pound body and
hold you close, getting mouth-kisses and
feeling that tail thumping hard. If
I could only know what happened to you,
somehow I could better find resolution.
My most sincere hope is that someone
found you who really loves you, who took
you in and just didn't want to give you back.
If they really love you, I can accept that. I find it hard
to believe you can be dead, although I do try to accept
that possibility, too. Most people who knew
you say they hope you've found your way to
the Rainbow Bridge, because no one could
ever love you like we did... I think they're right.
I will always have a hole in my heart where
you once loved me, and I loved you.
We hang your little bandana on the
fireplace at Christmas... "I don't fa-la-la
for nobody!", it says... I remember how Stretch & I
laughed when we found it... couldn't get
home with it fast enough! You wore it for only
one Christmas. Cousin Mary Grace misses you
sleeping with her or running upstairs to wake her up in
that sweet, excited way of yours!
She has a big scar on her hand where you bit her, but like
the rest of us, she loved you so & misses you terribly.





Please forgive me, Spark,
for not being there to protect you that
one last time. I would do anything humanly
possible to make life good for you, if
you're still here somewhere on this earth.
But if I can't, I'll be waiting for that day
on the Bridge where I'll see you drop a
rock from your mouth and come running
to me to tell me you still love me...
in spite of the past.





Written April, 1999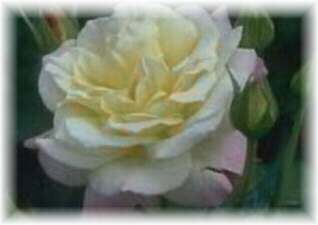 Eunice Cleeland
In loving memory of Sparky-Bear
1992 - 6/5/98 (lost)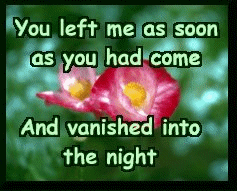 Have you Lost or Found
a Pet? If so, visit the
Lost & Found Page

Dreams
by Terri Onorato

Please don't think you are alone
because I've left your sight,
for I proudly sit atop a cloud
and visit you each night.
The angel paws upon your skin
and tender nudge within your palm,
are really me inside your dreams
the quiet hours before dawn.
Please know I'm waiting for you
but until your time arrives,
I'll be the touch and comfort
in the dreams that fill your mind.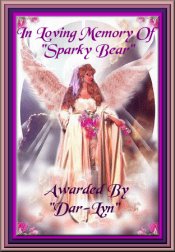 Inspirational Poetry of Pet Loss
The Rainbow Bridge